First Paragraph - First Chapter - Tuesday Intro is hosted by
Bibliophile By the Sea
.
I started reading
Age of Iron
by Angus Watson just this morning. In fact, I have read the exact amount as what you have read with this post. It is the first book in a new fantasy series and the author's fictional debut. The book isn't due out until September but I received a copy from NetGalley for review.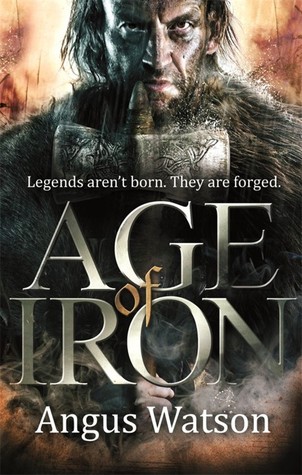 "Mind your spears, coming through!"

Dug Sealskinner shouldered his way back through the ranks. front rank was for young people who hadn't learned to fear battle and old men who thought they could compete with the young.

Dug put himself halway in that last catergory. He;s been alive for about forty tears, so he was old. And he wanted to compete with the young, but grim experience had unequivocally, and sometimes humiliatingly, demonstrated that the young won every time. even when they didn't win they won because they were young and he wasn't.
Age of Iron:
View on Amazon
||
View on Goodreads
What do you think? Would you keep reading?